Ghana succeeded in their host and win pursuit at the just ended Confederation Of Africa Athletics Region ll Championship which came off at the Cape Coast Sports Stadium over the weekend
The three-day event saw west African countries including Host Ghana, Niger, Sierra Leone Burkina Faso, Senegal, Liberia, Cote d'Ivoire, and Togo competing for Laurels in the Confederation of African Athletics Championship.
Ghana's Solomon Hammond and Ibrahim Fuseini takes 1st and 2nd position in the U-20 100m Men finals with a time of 10.53sec and 10.76sec respectively at the ongoing CAA region II U-18/20 Championship in Cape Coast#CAAregionIIU-18/20Championship pic.twitter.com/TuyK5juEiZ

— National Sports Authority, Ghana (@Gh_NSA) May 20, 2022
The competition also served as a qualification for the World U20 Athletics Championship which is slated for Cali, Colombia on August 2.
The Ghana Athletics team won 44 medals comprising 26 Gold, 13 silver, and 5 bronze medals, to lead the medal table.
Burkina Faso which dominated the field events came second with 37 medals – 16 Gold, 14 silver, and 7 Bronze medals.
Côte d'Ivoire finished third winning 23 medals.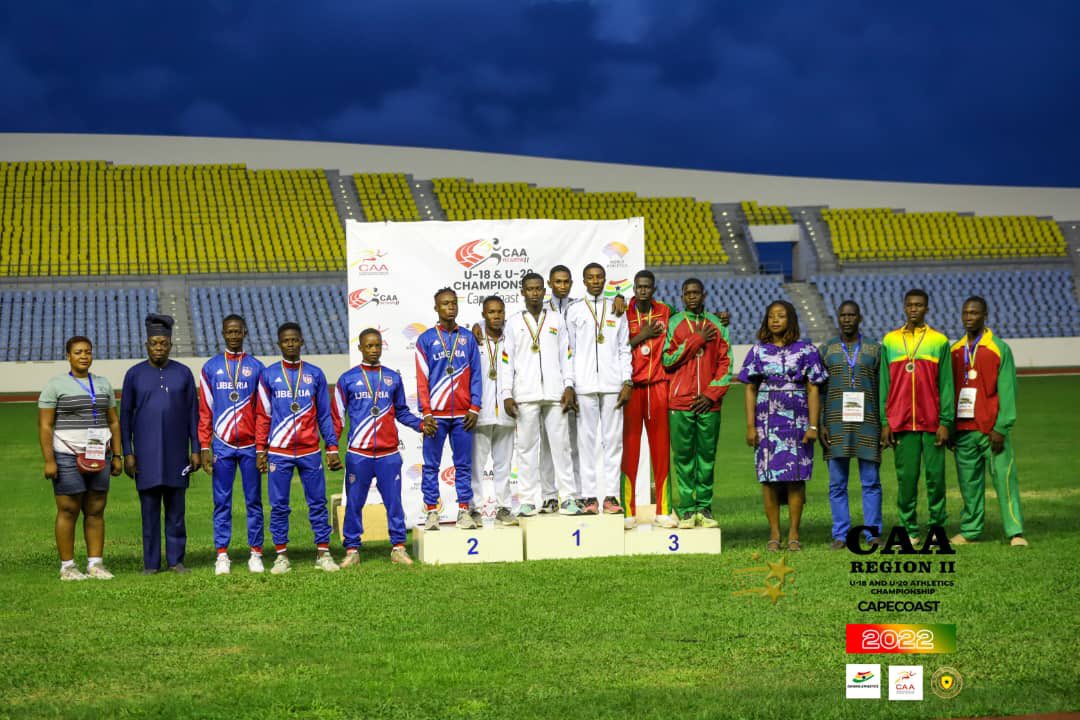 Here is Afalebeik Ababu, President Of The Ghana Athletics Association speaking to Starr Sports just on the heels of the competition and he expressed delight as to how the whole event panned out
"The athletes who competed are the ones we selected through our circuit championships and open Championship and so I am e cited that, they are all student and they're performing well and when we keep them together as a team and camp them, they will be able to do better than what they have done. But we are very impressed with their performance in this tournament. This tells us Athletics is not dead as some people are portraying.
Breaking: Ghana's Solomon Donkor also qualifies to the World Athletics U-20 Championship after coming first in the men's 200m race with a time of 21:12s(PB) in the ongoing CAA Championship at the Cape Coast Stadium
The qualification time for the World U20 Championship is 21.40s pic.twitter.com/u1PKnoyFrb

— GHANA OLYMPIC COMMITTEE🇬🇭 (@GhanaOlympic) May 21, 2022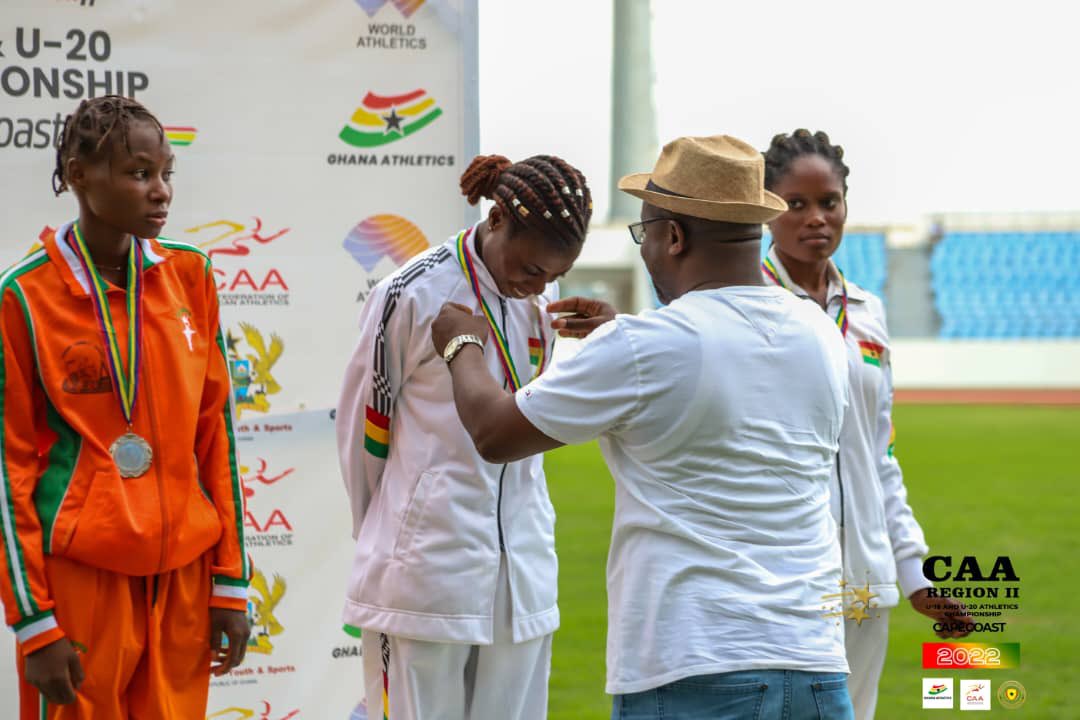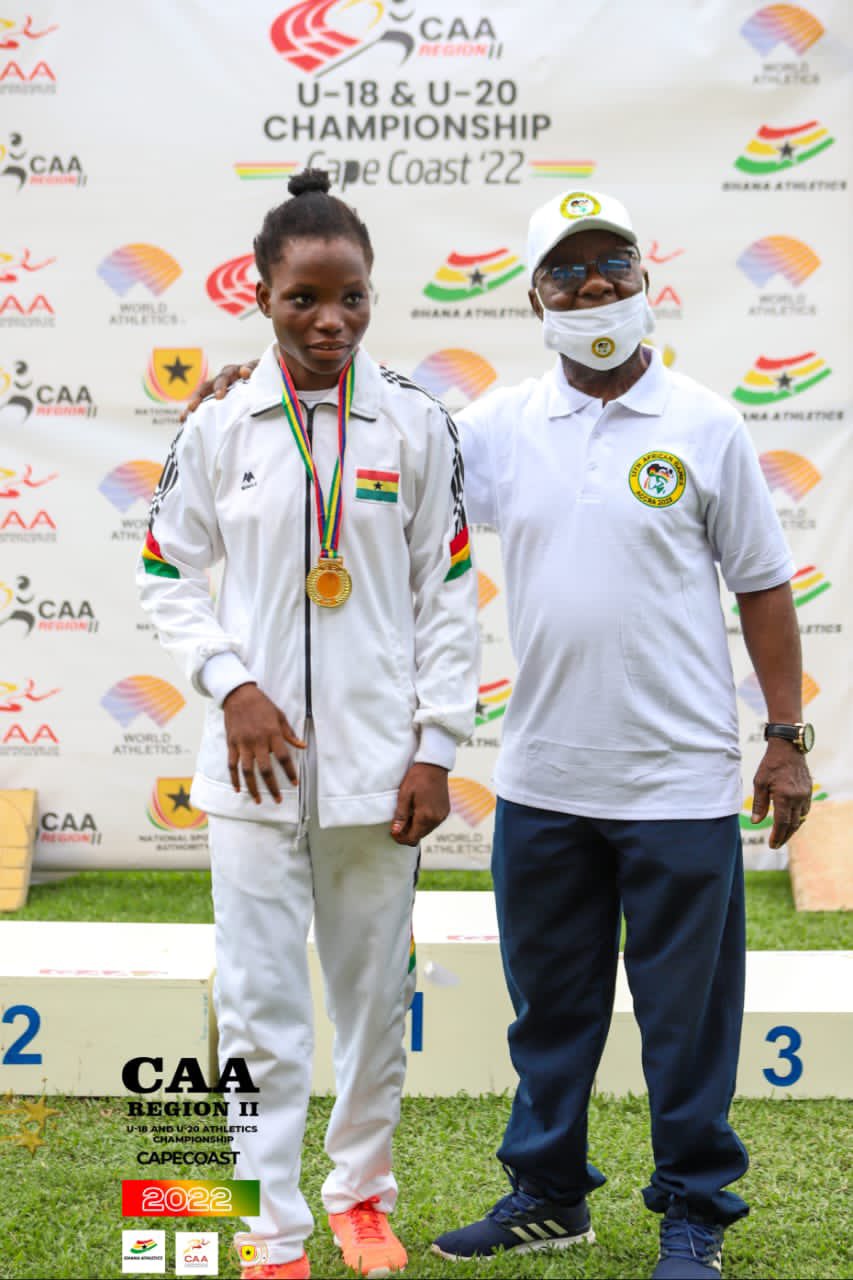 Meanwhile, two Ghanaian Athletes, Solomon Hammond and Solomon Donkor made the qualification time for the World U20 Athletics Championship after winning the men's 100m and 200m races with times of 10:53 and 21:12 respectively
Source: TodayGhanaMedia.com
There are four types of content published on  TodayGhanaMedia.com  daily: curated content; syndicated content; user-generated content; and original content.
Send your news stories to Todayghanamedia@gmail.com and Chat with us via WhatsApp on +233 200818719